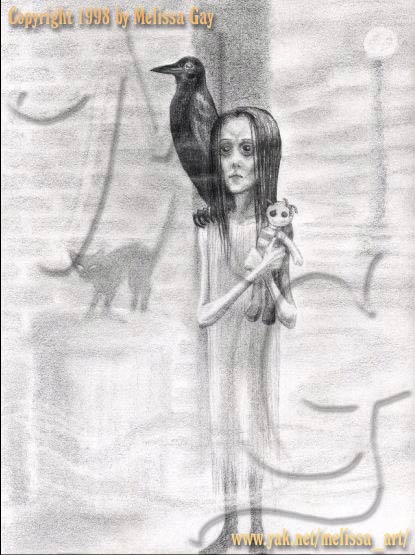 Amylanthas is one of my husband's characters - you can talk to her on the Changeling: The Dreaming MUSH. This was a pencil drawing I rendered in response to the age-old spousal complaint, "You never draw any of my characters." =)
Obviously, Brian and I are both Edward Gorey fans!
Prints are available of this black & white drawing. They are 8 x 10 and matted.
Please check the Order Page for more information.