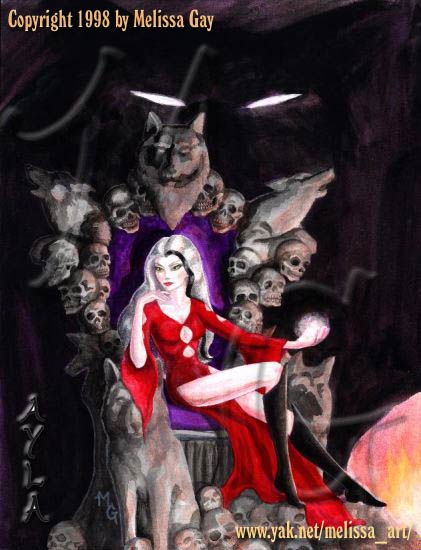 Ayla was a commissioned character painting, acrylic paint on illustrator board. The player had this setting in her mind, and when she described it to me, I was immediately enamoured with the idea of a throne of skulls and wolves - and who wouldn't be! =)!
Prints may be available of this full color drawing. They are on 8.5 x 11, matted...
Please check the Order Page for more information.