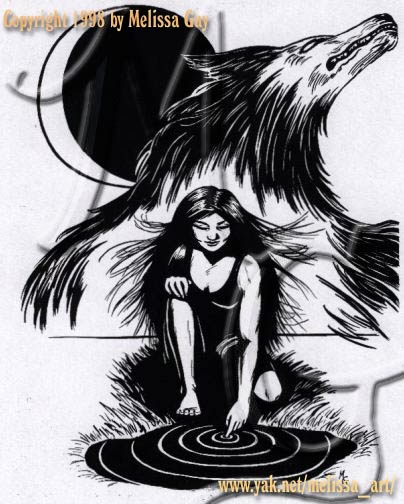 Imara was my first-ever Werewolf character. It was one of my earliest ink and brush works, and I was experimenting with design and other such nebulous concepts. There is something about the lines of this piece which I find soothing (meditative, perhaps?), so it remains a favorite with me to this day.
Prints are available of this black & white drawing. They are on 8.5 x 11, matted...
Please check the Order Page for more information.