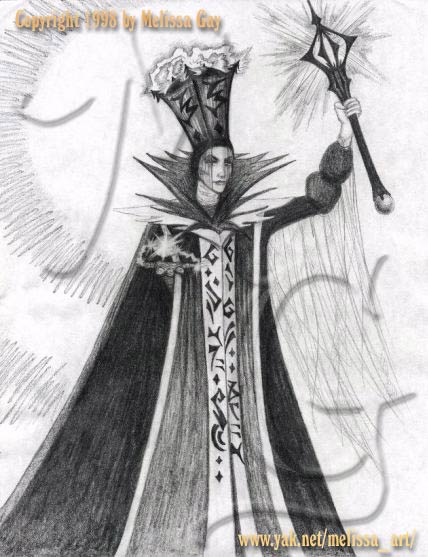 Maccadra of Shak'koth was a techno-mage character I created for a game world which Brian and I invented completely off the cuff one night - and one of the coolest roleplaying experiences ever! I had this image in mind of the sorcerer-rulers wearing those wierd crowns and half-veils and strange runes on the robes, everything black and white with blue electricity arcing everywhere!! Come to think of it, this should probably be a painting...
Prints are available of this black & white drawing. They are on 8.5 x 11, matted...
Please check the Order Page for more information.