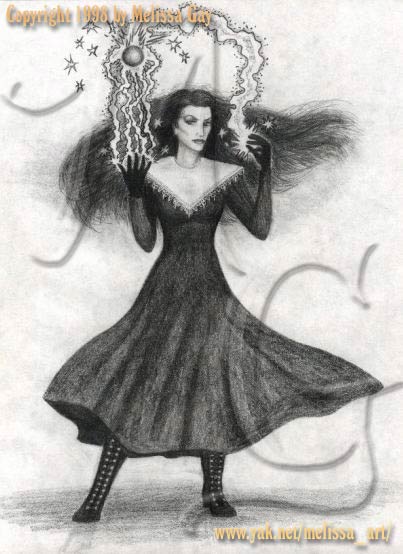 During the course of the technomage game my husband and I were playing, Maccadra was accidentally transported to 20th century Earth as a result of a war with another sorcerer. I suddenly had to figure out what she would look like in "regular" clothes!
( See "Techno Mage" for the backstory. )
Prints are available of this full color drawing. They are on 8.5 x 11, matted...
Please check the Order Page for more information.